Overview
The Center for Crystal Science and Technology transmits information by conducting presentations and introductions of the results of the research conducted at the center, opening the institution to the public, and having open lectures for those who are interested in experiments and research. Here, an introduction of the annual events of the center is given.
Crystal science course for citizens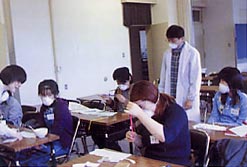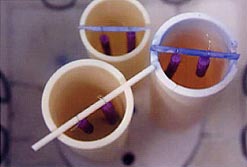 The jewelry industry is an important industry that tells the history of the Yamanashi prefecture. Most of the precious stones are composed of crystals with properly arranged atoms. In the experience course for the general public, lectures on crystals and practical training on the synthesis of crystals and ruby or rutile are given in order to make the public understand the beauty of precious stones in a scientific manner.
Crystal science course for high school students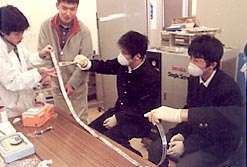 This is a class for senior high school students hosted by the faculty of engineering of the University of Yamanashi with all of the affiliated institutions, including this research center. Here, one can get a feel of the research work going on at the university, through lectures and experiments.
Exhibition and lab. tour for public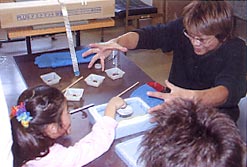 At the Yamanashi University festival, the center facilities are kept open for the general public. Here, an introduction of the outcomes of the research being conducted at the center is given through a poster presentation and one can actually touch some of the analytical instruments used in the research.
CCST tour
A study tour of the center can be arranged for senior high school students planned by senior high schools. Those who wish for a study tour may contact the public relations section of the general administration department.
Public relations section of the general administration department:
soumuk@yamanashi.ac.jp